How to Tell if Your DiCE is Compatible with the Hilton Tuning Softloader
1. Plug the DiCE into the vehicle's diagnostic port (OBD2) and the computer. On most models, this is found underneath the dashboard on the driver's side.
2. Open the DiCE Diagnostic application in the DiCE folder in the start menu.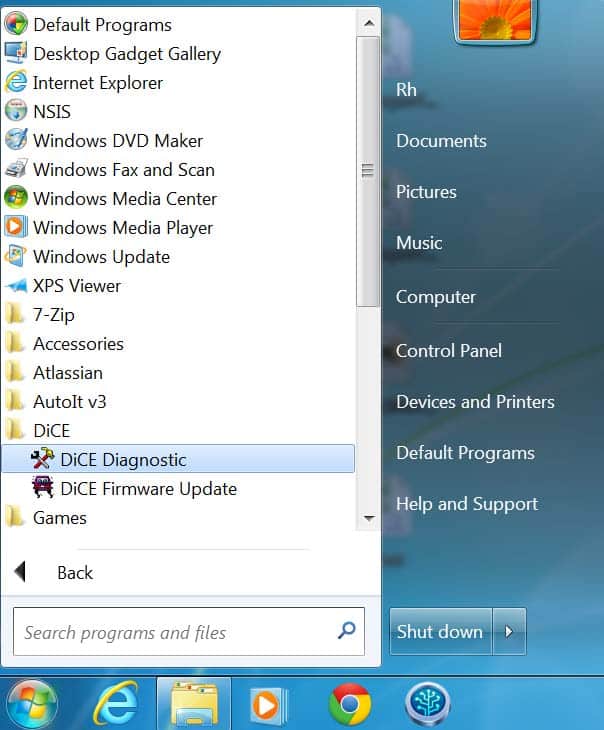 3. Connect to the DiCE inside the DiCE Diagnostic application. Read the firmware version on the right side of the window. If this version is 5.6.1 or greater, it will work with our softloader. If the firmware version is not 5.6.1 or greater, please contact Hilton Tuning for more information.